DEWSWEEPERS VEGAS BABY 2016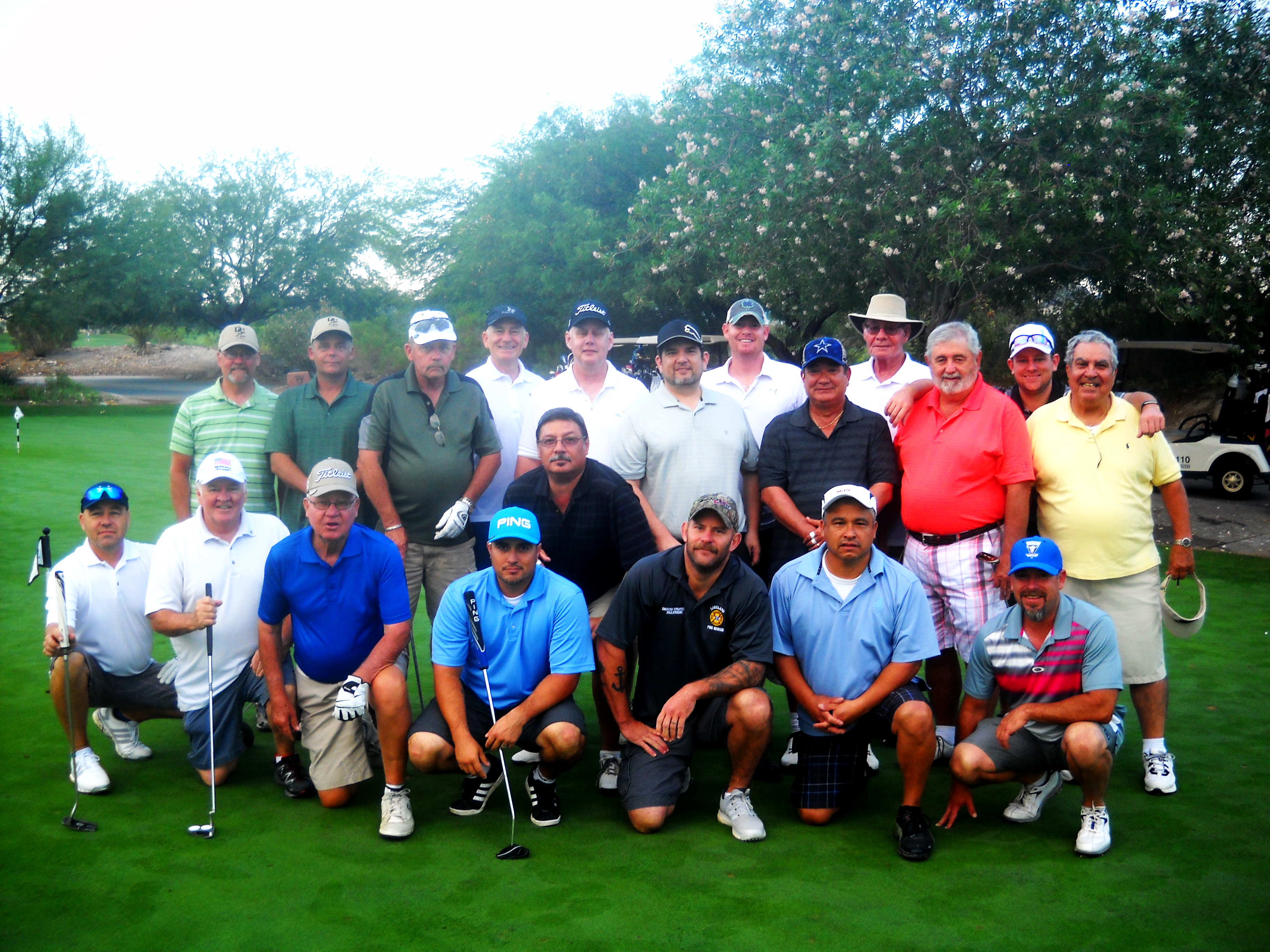 DOES THIS GROUP LOOK LIKE A GROUP YOU WOULD PLAY WITH?
Welcome to our web site!

WE ARE A SMALL GROUP OF AMATEUR GOLFERS WHO LOVE TO PLAY THIS SILLY GAME OF GOLF. IT's ALL ABOUT THE CAMARADERIE AND FRIENDSHIP's. WE PLAY ALL OVER THE CITY OF SAN DIEGO. MOSTLY ACTIVE DUTY OR RETIRED MILITARY MEMBERS HOWEVER ANYONE IS WELCOME TO PLAY WITH OUR GROUP. AS OUR NAME IMPLIES, WE PLAY EARLY SATURDAY MORNINGS SWEEPING THE DEW AND ON SEVERAL HOLIDAYS AS WELL. VARIOUS SKILL LEVELS AND RANGES OF HANDICAPS. THE GOAL OF OUR GROUP IS TO NUMBER ONE "HAVE FUN". IF INTERESTED TO JOIN OUR GROUP CALL ME AT 619-850-2453.
THIS SAT. MAY 13TH WE WILL BE AT MISSION TRAILS, AN THEY ALWAYS SEND US OUT EARLY, SO BE THERE EARLY! NOT SURE WERE WE PLAY THE NEXT SAT. WILL GET IT FROM JIM,WHEN HE GETS HOME!